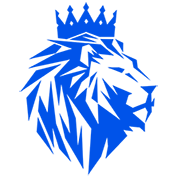 Inspiring Innovation. Persistent Perfection.
Lions & Legacy™ stands as a multifaceted agency, encompassing marketing, software development, and real estate solutions, dedicated to the transformation of brands into iconic entities that leave an enduring legacy. At our core, we are steadfast believers in the transformative potential of ideas, tirelessly crafting our innovations around our shared passion for audacious concepts infused with strategic insight and unwavering commitment.
Our creative prowess finds expression across a spectrum of disciplines, including brand development and identity, graphic design, 3D rendering and animation, software engineering, web and app design and development, photography, cinematography, music production, and comprehensive ad campaign management. Each endeavor is driven by our unwavering commitment to excellence and a relentless pursuit of impactful solutions.
Web Design & Development
98%
App Design & Development
92%
Marketing & Advertising
92%
Game Design & Development
95%
Photography & Video Commercials
98% Lions Philosophy
Our unwavering commitment lies in channeling all our resources, talents, abilities, and time towards the singular objective of achieving excellence in the eyes of our clientele. We regard a project as incomplete until our clients are not just satisfied but genuinely elated with the results we deliver. Furthermore, our greatest sense of fulfillment is derived when our clients begin reaping the returns on the investments they have entrusted to us.

The dynamics of industries are in a constant state of flux, rendering marketing strategies effective today obsolete tomorrow. This ever-evolving landscape propels us to function as forward-thinking developers, propelling us to invest significant time and effort in exhaustive research and competitive analysis. Our dedication extends not only to mastering the current market but also to anticipating and preparing for the challenges and opportunities that lie ahead.
GET A QUOTE TODAY
Inspiring Innovation. Persistent Perfection.
Senior Software Engineers Make Your Next
Project Legendary